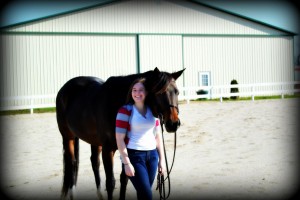 Cross Winds Farm is proud to offer boarding services for your horse!
Monthly Board is $475.00. Included in monthly board is:
10′ x 12′ rubber matted stalls. Most stalls have bars between the stalls allowing maximum airflow through the barn.
Stalls cleaned 7 days a week
Hay and grain feeding minimum twice a day (increased feedings for horses in need of additional feed)
Water buckets scrubbed once a week
Monday through Friday turnout. Additional charges for boots to be put on horses.  (Weekend turnout available upon request for an additional charge)
Use of our 1 indoor arena and 3 outdoor arenas (However, jumping is not permitted unless in a lesson with a Cross Winds Instructor)
Use of small trails on property with rolling hills and open fields
Administering of medications as prescribed by a vet
Administering of supplements during regular feedings
Heated Viewing Room
Night Check at 8:00 P.M. Daily
Services available for boarders at an additional cost include:
Professional training rides
Clipping, mane pulling, and show preparation
Trailering to and from horse shows
Care and management for injured horses (cold hosing, hand walking, etc.)
Worming program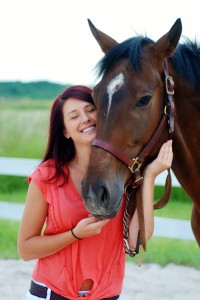 Board is due on the first of the month. After the 10th of the month, an additional $25 fee is assessed.
***All Boarders are required to be in a weekly lesson or training program
*** For the safety of all people and animals, Cross Winds requests that all dogs be left at home.